UBCO Electric Bikes Canterbury

We can't say it better than the UBCO team:
BORN IN NEW ZEALAND. BUILT TOUGH.
When UBCO saw a gap in the market for an electric bike, they didn't want to make any electric - they wanted to make a truly versatile one. Their criteria were:
It must be road registrable
It should be suitable for any adventure, on-road and off-road
It must be good-looking enough for private use
It must be tough enough to work as a farm electric bike
Its safety must be suitable for use as a delivery bike
It should be easy enough for weekend riders to hop on and use.
And so this phenomenal UBCO electric bike was born, 2-wheelers Rugged, reliable and as hardworking as the toughest farmer or wildest adventurer. This Utility Electric Vehicle (UEV) has transformed the way people ride, work and play.
Smart Biking
Throttling towards the future, UBCO has rapidly developed a digitally integrated intelligent UEV platform. Download the UBCO App to efficiently connect and interact with the bike's operations management system while getting real-time feedback on the performance of your ride.

Individual And Fleet Solutions
Leveraging the benefits of modern electric drive and battery technology, UBCO's platform includes on and off-road transport (2×2), portable power, accessories, and subscription software. We provide a complete solution, from an individual user to a fleet manager across a wide range of applications.

Get More UBCO Electric Bike Information call Logan : 027 208 1466
Or let us call YOU back!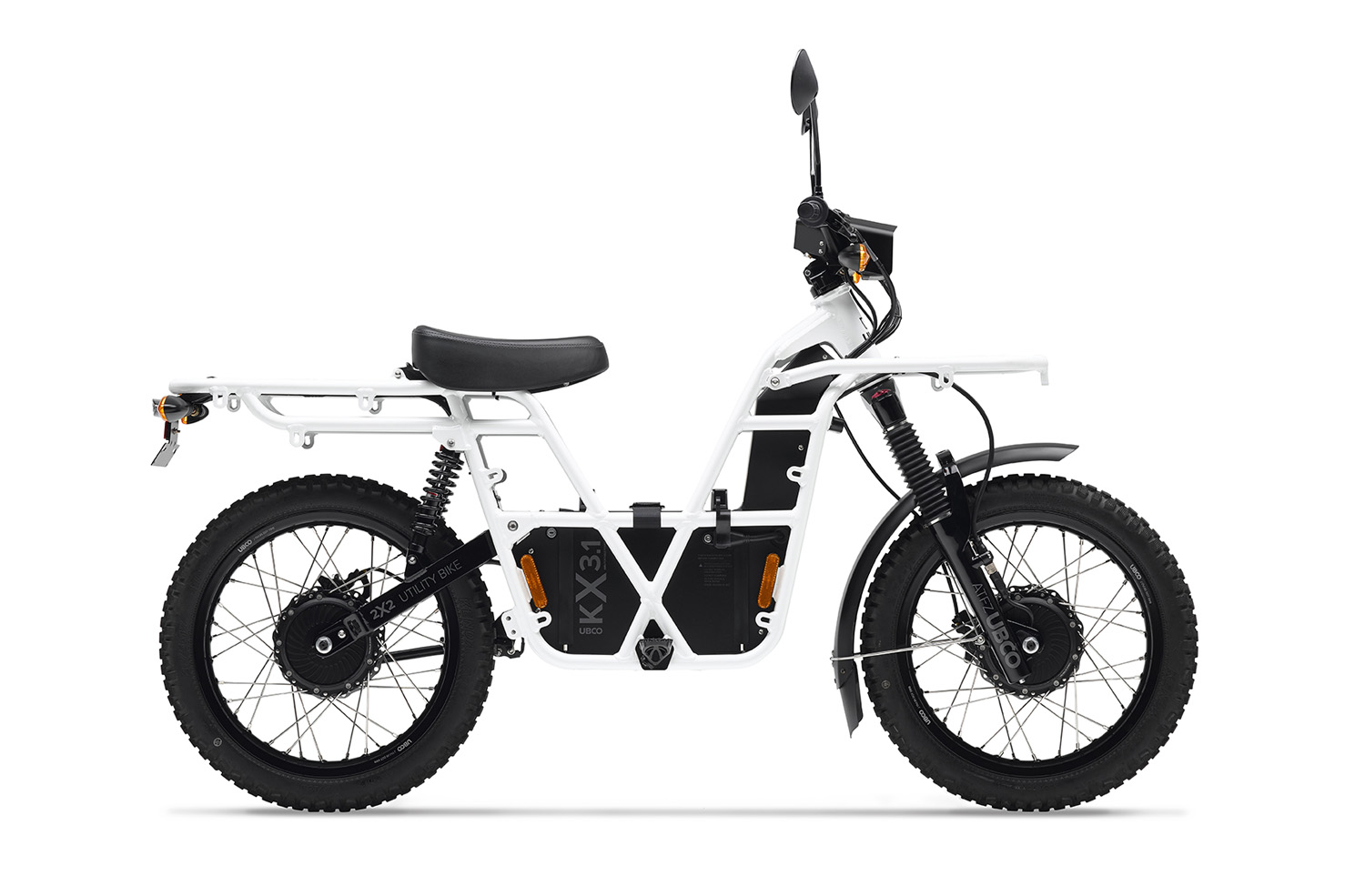 The UBCO Bike Benefits
With this global leader in all terrain bikes, you get many user-defined benefits.
No-One Likes It Hot
Ever experienced riding a regular bike on a hot day and felt like you were riding a heater on full blast? Bikers have become badly dehydrated on long trips from the excessive heat pumped out by regular machines. Enter a bike that is cool on so many levels.
Your UBCO has no heat, no boiling hot exhaust, no fuel consumption, no chains and a minimal carbon footprint. Cool and cool.
The tricky intricacies of an internal combustion engine farm bikes, delivery bikes and adventure bikes are becoming ancient history as fast as the horse-drawn cart. These electric bikes are for sale to riders who want durability, good looks, safety and security - on the road, farm or countryside.
Enjoying The Environment
When bikers are speeding around the countryside, there is a LOT of fun happening in the form of exhilaration but you're disconnected from nature by the roaring noise that envelopes you. And it's certainly not fun for anyone else trying to enjoy nature in the same space.
Triple Win & More
Your UBCO 2X2 electric bike will help you save money (no fuel, low maintenance), reduce your carbon footprint and increase everyone's enjoyment of the environment.
Whether it's electric all-terrain farm bikes you need in Canterbury for work or fun, the Diesel- Tech Machinery team has a solution that will work for you or your whole fleet.